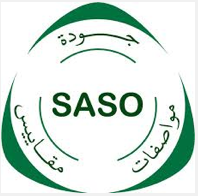 1. SASO certification introduction
In Aug, 2004, the ICCP implemented in 1995 was terminated according to No. 213 resolution formulated by Saudi Arabia Ministers Council in order to enter WTO and fulfill relevant regulations of its agreement. At the same time, on the basis of Saudi Arabia MoCI s No. 6386 resolution, Conformity Certification Program (short as CoCP) was ratified and it replaced ICCP as the new products qualification evaluation scheme. The new scheme was created for the purpose of guarding Saudi Arabia's national safety, safeguarding consumers' safety and health, protecting Islamic religions, environment and preventing trade fraud. It is aimed to improve bilateral trade coordination, ensure a smooth importing procedure and lower the risk for manufacturers in the condition that the products are unqualified.
1. Characters of CoCP: MoCI is the management and enforcement institute of CoCP; SASO originally responsible for ICCP scheme management now runs the duty of formulating and revising on relevant products technical standards.
2. All consumer products include domestic products of Saudi Arabia are brought into the planned supervision span.
3. HS-Codes formulated by Customs Co-operation Council has replaced the origin CVG on products category standards.
2. Main content of CoCP
1. All products in CoCP span should make announcement that their products conform to Saudi Arabia's relevant technical regulations (compulsory standards) and other international standards authorized by Saudi Arabia.
2. Except for those products under SPS control and other exemption products, every batch exporting into Saudi Arabia should acquire CoC before shipment in order to demonstrate that their products are qualified in relevant regulations and standards requirements. Products should be assembled with conformity certificate with a purpose to ensure they have passed strict detection supervised by origin countries' relevant qualified detection institutes.
3. Conformity certificate is a proof for products clearance. Products will be rejected without the acquisition of conformity certificate or failed in relevant requirements and in that condition, manufacturers will take full responsibilities.
4. There is a possibility that Saudi Arabia will extract part of the products as samples conducting detection when products' arriving in the port in order to make sure products conform to CoC certificate.
3. Products range of CoCP
Products categories in CoCP compulsory certification span
1. Toy products
2. Electrical and electronic products
3. Vehicle products
4. Chemical products
5. Other products
Products in compulsory certification span should pass detection conducted by relevant qualified laboratories before shipment when applying for conformity certificate.
For those products not in the compulsory certification span, importers can choose whether or not conduct detection but every batch of products should be inspected before shipment. Products in this category are: stationeries, daily utensils, furniture and household products.
4. Notes when importing to Saudi Arabia
1. What kind of climate conditions should electronic and electric products meet when exporting to Saudi Arabia?
Saudi Arabia is located in the tropical zone. Therefore, especially for electronic and electric products, some tests should make coordination according to the requirements of tropical humid climate whose detection temperature should be no less than 40 degrees.
2. What is the single-phase voltage in Saudi Arabia?
There are 2 single-phase voltages in Saudi Arabia. They are 127V/60Hz and 220V/60Hz. Manufacturers producing electronic and electric products should ensure their products' design and detection conform to above requirements. Therefore, if the voltage span marked on electrical products are 100~127V, 110~127V, 200~230V and 220~240V, those products will be recognized as unqualified.
3. What requirements do products have on EMC when exporting to Saudi Arabia?
So far, there is no EMC requirement on electrical products except for wired and wireless communication equipments.
4. What requirements do products have on literal statements when exporting to Saudi Arabia?
Products labels, introductions and caveats should be written in Arabic or Arabic and English at the same time and labels should be marked with products' origin country.
5. What should be paid attention on religion aspect?
Saudi Arabia area believes in Islam. Therefore, exporting products should comply and conform to Islam and its morality.
6. Can products be marked with SASO's identification after being successfully certificated?
No, Saudi Arabia regulates that it is not allowed to use SASO's identification on products' package, or they will be prohibited from entering into its market.
Saudi standard listing
Saudi standard No./year No.          Gulf standard No./Year No.            Standard content                                       Product category
SASO 765/1994                  GSO 416                          Playground Equipment for Children Parks - Part 1: General Safety Requirements I
SASO 766/1994                  GSO 417                         Playground Equipment for Children Parks - Part 2: Requirements for siting and Installation I
SASO 767/1994                  GSO 418                         Playground Equipment for Children Parks-Part 3: Requirements for Inspection & Maintenance I
SASO 1063/1995                GSO 577                         Toys - General Safety Requirements I
SASO 1064/1995 GSO 578 Methods of Testing Toys Part 1: Mechanical and Chemical Tests I
SASO 1065/1995                GSO 579                          Methods of Testing Toys Part 2: Flammability Tests I
SASO 1458/2002                                                      Gymnastic Equipment - Landing Mats (2000 MM X 1250 MM X 60 MM) I
SASO 1459/2002                                                      Gymnastic Equipment - Landing Mats and Surfaces for Floor Exercises - Determination I
of Resistance to Slipping
SASO 1460/2002 Information and Documentation - Paper for Documents - Requirements for Permanence I
For detailed information:
Tel: 0571-28102211; 0571-28102202; 0571-28102203
Email: 该E-mail地址已受到防止垃圾邮件机器人的保护,您必须启用浏览器的Java Script才能看到。
Fax: 0571-28102201
QQ: 2518139989 (24 hours consultation)
Web: http://relno.com/